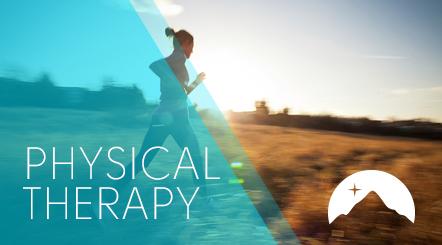 Physical therapy at Alpine is about more than just injuries.
From expert post-operative care to balance and fall prevention, our team of physical therapists is dedicated to providing our community with consistent, compassionate care.
Physical therapy specialties
---
Acute and Chronic Musculoskeletal Injury
Spine Injuries
Workers Injury
Motor Vehicle Accident
Post Operative Rehabilitation
Tendinitis/Overuse Syndrome
Pelvic Wellness and Women's Health
Vertigo/Dizziness
Osteoporosis
Balance/Fall prevention
Our mission: experience every day.
It's simple, but it's what we're all about.