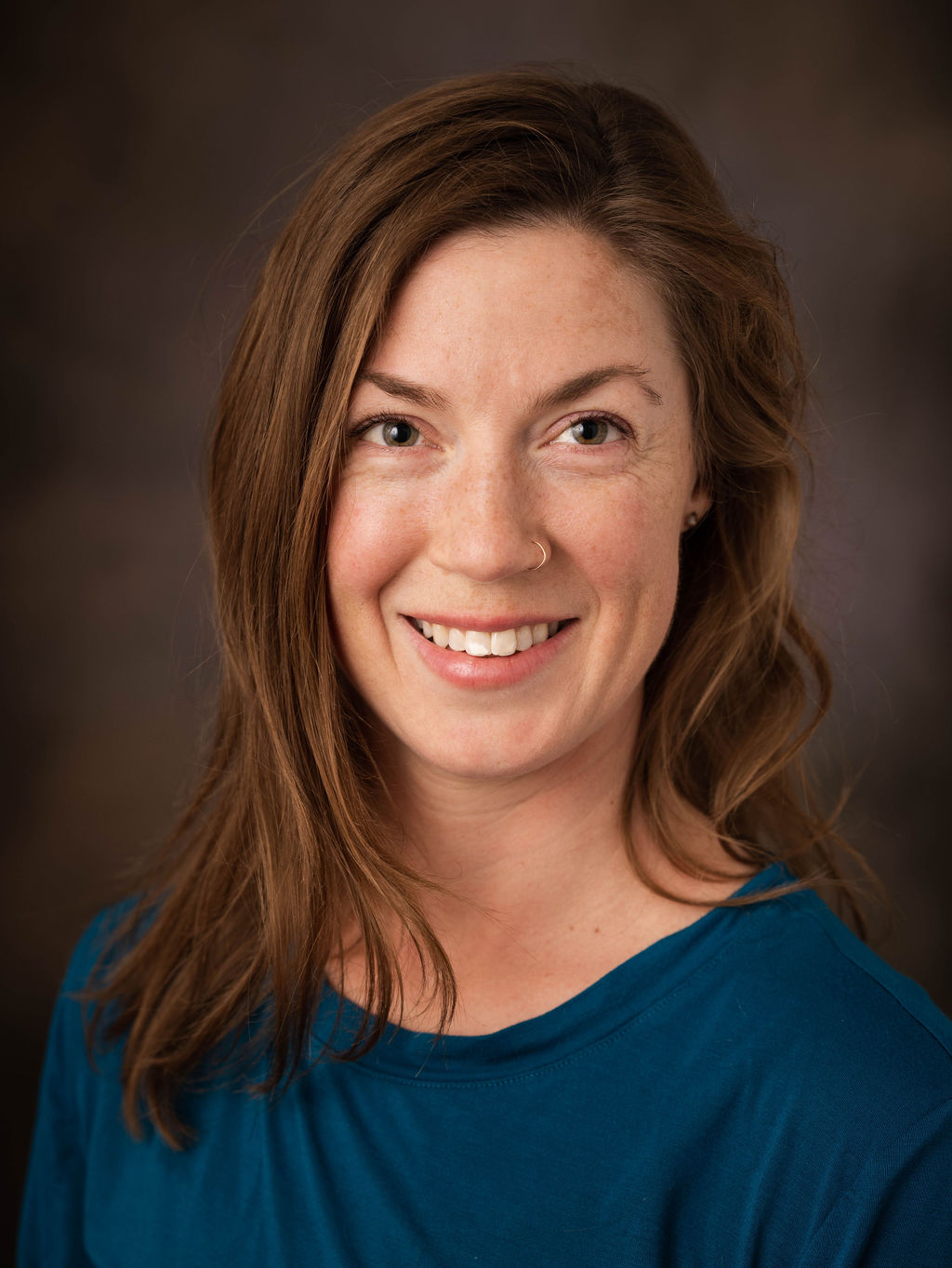 Kate Holmer, PT, DPT
Katharine (Kate) Holmer was raised as a corn-fed Iowan with a passion for adventure and music. And while her love of music kept her injury-free, her love for adventure did not. Kate's introduction to physical therapy was as a patient after having her ACL repaired in high school. But Kate likes to say she took the 'scenic route' to become a physical therapist.
While attending the University of Northern Iowa in Cedar Falls, Kate taught swim lessons. She developed an interest in the human body and how it moves and adapts while teaching a friend with dwarfism how to swim. After completing her degree in music, Kate headed to the Willamette Valley as an event manager at a music venue. Despite her intentions to continue using her music degree, her love for the mountains and the activities that come with them fed her interest in physical therapy. Kate returned to Des Moines to complete her Doctorate in Physical Therapy, then moved permanently to Oregon to practice physical therapy among the mountains.
EDUCATION & TRAINING
---
Des Moines University, Doctorate of Physical Therapy (DPT)
Herman & Wallace Pelvic Rehabilitation Institute
PT SPECIALTIES
---
Kate specializes in orthopedic physical therapy as well as pelvic health conditions. She uses her personal history and knowledge to better support her patients during treatment, understanding the frustration of limiting activities and restrictions of recovery. Kate loves guiding people back to function and rediscovering joy in an active life.
KATE LOVES CENTRAL OREGON
---
Kate initially moved to Oregon for music, but the mountains captured her heart. When she is not working, Kate likes to mountain bike, rock climb, ski, and trail run, usually with her two dogs not far behind. She recently took up ice hockey. At the end of the day, you can find Kate in her favorite spot sitting next to her firepit with a glass of whiskey and a cribbage board. 
FUN FACTS ABOUT KATE
---
Kate loves the Great British Bake-Off, often trying to recreate their bakes to varying degrees of success. Of course, she joined the sourdough movement through the pandemic and continues to bake bread. She enjoys gardening and dabbling on her French horn, much to the dismay of her dogs and neighbors.