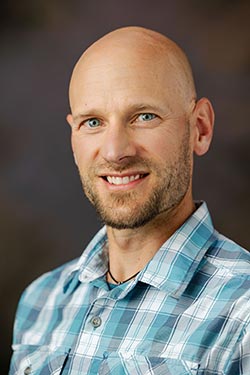 Rob Hollander, PT
---
Wisconsin native Rob Hollander spent his high school years running cross country and track and hiking throughout the Land of Cheese. Despite his athletic exploits, Rob didn't experience physical therapy personally as a youth. Nonetheless, he saw the difference his mom was making as a nurse and decided he wanted to help people as well. As a lover of the outdoors, Rob wanted a career that allowed him to help patients remain as active and fit as possible. 
Rob attended the University of Wisconsin in Madison for both his undergraduate and postgraduate studies in physical therapy. To provide his patients with the best possible care, Rob completed advanced training through the North American Institute of Manual Therapy (NAIOMT) and the McKenzie Institute, a renowned center for postgraduate study in mechanical diagnosis and therapy (MDT). 
As a Level 4 MDT, Rob has come full circle in his desire to help patients take control of their health. In the clinic, Rob schedules appointments with patients as they are needed and then transitions his patients to self-management. His trifecta approach to physical therapy includes education, exercise, and manual therapy techniques to restore proper joint mechanics and release soft tissue adhesions or guarding patterns.
Specialties and Approach to PT
---
Rob specializes in treating neck and back pain with a focus on recurrent pathology, where he helps his patients successfully overcome pain when other treatments have failed. He also has a special interest in lower extremity treatment with a biomechanical focus on hip and knee pain, orthopedic rehab of the shoulder, vestibular rehabilitation, and balance training. 
Rob's secret sauce involves taking the time to understand his patient's history and then utilizing his fresh perspective to help bring about positive change. Going back to his initial desire to empower patients, Rob's most successful patients take an active role in their healing.
Rob Loves Central Oregon
---
Rob moved to Bend in 2003 after an extended trip skiing in Jackson Hole. An avid fisherman, trail runner, and winter rec enthusiast, Rob chose Bend because it balanced his love for the mountains and the rivers of Oregon.
Fun Facts About Rob
---
Grateful for his fast metabolism, Rob's love of food led to a keen interest in cooking. He is the self-proclaimed Ambassador of Wisconsin and can talk at length about beer, cheese, brats, and polka.