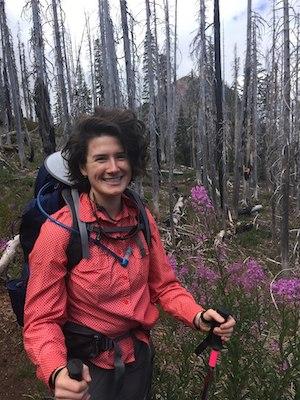 Mackenzie Van Loo, DPT
---
Mackenzie is an Oregon native and she and her husband look forward to staying in their beautiful state when not traveling the world. She enjoys baking, cooking exotic cuisine, gardening, backpacking, stand up paddle boarding, road cycling, strength training, and hanging out with her dog! Want to get to know her well? Ask her what is for dinner this week!
"My mission is to provide skilled service rooted in wisdom and intention to combat the physical injustices of this world." No matter what age or stage you are in, Mackenzie is excited to walk through your rehab journey at your side.
Education & Training
Mackenzie received her Honors Bachelors of Science at Oregon State University in Exercise and Sports Science and Physiology with an emphasis in research. While at OSU she minored in Spanish and completed her certificate of Spanish Language from the University of Cantabria in northern Spain. She graduated from Pacific University's Doctor of Physical Therapy program. Since graduation, she has pursued further education to enhance her treatment of orthopedic conditions through the North American Institute of Manual Therapy and pelvic health conditions through Herman and Wallace and American Physical Therapy Association (APTA) Academy of Pelvic Health (APH). She is an active member of the APTA, an Oregon chapter member, a member of the APTA APH and active member of the Government Affairs Committee. She had the pleasure of being a Federal Advocacy Forum Scholarship recipient from the APH in 2018 and an OPTA Representative in D.C. in 2019 when we met with Oregon lawmakers offices to advocate for better healthcare.